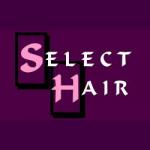 Open Now!
Monday
9:30am - 6:30pm
Tuesday
9:30am - 3:30pm
Wednesday
9:30am - 6:30pm
Thursday to Friday
Closed
Saturday
9:30am - 4pm
Sunday
Closed
Closed on public holidays
About us
WEDDING HAIR BOOKINGS 2014 ARE STILL AVAILABLE!
Having a Wedding this year and still not booked your Hairstylist for your special day? Select Hair is a mobile business that can come to your home or Venue, which ever you prefer. If you are a bride who does not know exactly what style you require, then book a 'Bespoke' Wedding Package. We are the only provider in Norwich who will do just that within 10hours for 2 days work. Cheaper than booking by the hour and you can gain more styles in the relaxation of your own home or venue. Quality & Value at it's best!
Are you a Bride who is going to be Married at the Registry Office in Norwich for instance? Then, Select Hair will provide an offer for you through The Wedding Privilege Card run by Norfolk County Council. (http://www.weddingprivilagecard.com) to which other Wedding Services will also be located to provide you with inspiration. Contact soon as places are limited for your Hair Consultation and check our Website for further details!

LAST BRIDAL REVIEW

"Angie is one of the nicest and most professional person ive ever met! She took her time to get to know me and to make me relax and feel comfortable. She makes sure she provides you with as much as she can for the treatment that you are receiving! She really has magical fingers! able to create any style that you wish, and able to advise you on the best designs! Would definitely reccomend angie to anyone! Shes a magic worker! Made me feel so special and so happy shes involved with my wedding day!" Shannon Mills.
Join up and take part - You are special and everyone is a celebrity at heart!
Go to Select Hair Website and locate 'Other Services' Click onto Celebrity Club and get started!
You can view questions and answers and also take part in joining up! Please do, it's free!!
'SPECIAL HAIR PACKAGE' You need a good pamper now and again, so go on, treat yourself!
SPECIAL HAIR PACKAGE - Includes the following:-Head Massage (1 hour)Hair Conditioning Treatment (1 hour) - This includes the hair washed, treatment and heat application.Hair Finish (45 approx) - This can be in a Blow-dry or Set FinishNormal cost for this service is at £65 - Check out on the website for special offers during the year.
'LUXURY HAIR PACKAGE' Go on Treat yourself, You know you want too!
The 'Luxury Hair Package' with Select Hair Includes the following:- Head Massage (1 hour) Hair Conditioning Treatment (1 hour) - Hair is washed, treatment applied and heat application. Hair Cutting (1 hour) - includes either a trim or a complete restyle! Hair Finish (approx 45 mins) - Hair is either blowdried to Set to finish. Normal cost for this service is £85 *See Client Review from Natalie F - Or look out for the offers throughout the year.
Select Hair - Your first choice for Mobile Hairdressing
Hairdressing services offered to you are: Specialist in Hair Extensions (Pre-bond Micro Link and Micro Weft applications). Ethic and European Braiding and Weaving techniques. Weddings and Hair Up. Caflon Ear Piercing. Standard services covered: - Cutting and Finishing. Luxury Hair Service and Special Hair Service - both includes: Head Massage and Conditioning Treatments. * Area's covered: Norwich and Norfolk areas from Cromer down to Diss and from Dereham to Great Yarmouth. For further details of area's covered visit website: http://selecthair.co.uk/page5.html
Specialist Services
* Client Loyalty Scheme available * for Clients who spend more than £15 per appointment.

This is a real hit with Clients as they gain so much from it. 'It's so refreshing to see' came from one new client.

Select Hair - Quality and Value in Hairdressing Services
Trade Bodies / Associations
Certificate of Registration Select Hair with National Business Register
Public Liability Insurance with Just Hair & Beauty Freelance Hair & Beauty Scheme
FOLLOW UP TO THE HAIR BRAIDING MARATHON!
"Thank you all for your kind donations for the Epilepsy Event I did on Saturday 16 March at the Forum for the Epilepsy Unit at the Norfolk and Norwich University Hospital. I had personal donations from friends and clients personally to achieve this final amount before and after the event was completed. Total raised £300!" Angela Barnes - Select Hair

Sheena Golder (Nail Service) , Marie Jones (Scentsy) and Anthony K Grey (Book Signing), helped with their stalls at the 'Hair Braiding Event' on the day too! Additional help on the day was provided by Marie Clements, Wendy Postal and Paul Dickson I can't thank you enough all for making this special event possible. On this day, we had raised between us, a grand total of £169

Initially, the cheque was made out to in April to the 'Epilepsy Unit' at the Norfolk Norwich University Hospital (as shown on the Posters), but unfortunately, an account under that heading did not exist and took weeks to sort out. The Money was decided on the day of presentation at the Epilepsy Unit to present 2 cheques of £150 to be split into different funds for 'Epilepsy'. NHS Charitable Fund and East Anglian Group Epilepsy Resource (EAGER)
All money was completed at the end of June - Sorry for the long delay in following this up.
HAIR EXTENSIONS
Select Hair prides itself in using Balmain Paris Hair Extensions - These are Keratin Wax Bonds which are applied to your own hair normally from 4inches in length. They can be applied in individual strands and wefts. They are also available in temporary forms such as clip-in and their new hair range called Elegance; brilliant for Wedding Hair and general Hair Up Designs. Select Hair also boosts its Micro Link System. Small micro links and Mini Strands. These are very Mum Friendly and according to one of Select Hair's Clients. A very popular method of permanent application. Pre-taped Wefts are also a favourite with this brand A Breath Of Fresh Hair. No other system can get close to the comfort upon your own natural hair and long lasting results, time and time again. Each hair is individually wrapped in it's own sleeve rather than most other brands that supply in bundles which can matt up. If you would like to know further about these Hair Extension methods with Select Hair, then please email your Hair Extension Enquiry including your full name and address to admin@selecthair.co.uk Select Hair will be pleased to send you a Information Pack to enable you to make a good decision of the hair extensions that are most suitable for you and your lifestyle. Should you have your own Balmain Paris Hair Extensions or any other Link Method applications, Select Hair will be happy to apply these for you at cost. Hair Extension Consultations start from £10. Additional cost for Travel and Convenience in the Norfolk area from NR9. In order for you to have a FREE Consultation, then you would need to proceed with an order for over 1/2 Head, then you will have £10 taken off the final balance of the day of your fitting. Those who pay fully by CASH will then have and extra £10 off. A total of a £20 pounds saving! Select Hair is very experienced with Hair Extensions and has five Certificates with Pre-bonded hair extensions with the company Balmain and two Certificates with A Breath Of Fresh Hair for Links, Weft methods to add to her collection. It is very important to do your research when finding a suitable Hair Extensionist. ANYONE can be trained in this field alone with out cutting experience and trade as a Hairdresser, so please bear this in mind. For example, an average Salon Hair Extensionist throughout the UK has three Certificates per person. Select Hair is also a member of the Freelance Hair Beauty Federation should you wish to do a background check.TIP: When checking Websites for Mobile Hairdressers, see if they have an address shown with their contact numbers, certificates and look for their names on photos which they have said to have done to promote themselves as professional hairdressers would do this as mandatory. REMEMBER: Photographs can be copied by others on the internet and an inexperienced hairdresser could fall into this catagory. A personal business Portfolio is essential for all Mobile Hairdressers to promote their work etc, therefore, this would also back up any photographs shown on their Website too. Please enjoy having a Mobile Hairdresser at your home. We provide that extra touch that you may not find. No more worries about getting their to a Salon with the car, bus or walking too far. No more listening to other peoples conversations in the Salon enviroment. * Quality time is spent with you and you can feel like a celeb in the comfort of your own home and a time to suit your requirements. * All you are paying for the convenience for us to come to you. * We offer a first class service and the prices reflect this. * Hairdressing Training courses keep us freelancers to the same standard as you would expect in a Salon. * At the end of the day, you get what you pay for, the more mature and experience that a stylist has to offer, then just like a director in a Salon, you expect to pay on that level. * If you have a much younger mobile hairdresser, then expect to pay the same rate as Senior Stylist. Over the years, a Mobile/Freelancer is always considered as a cheap alternative and a stigma as remained. We are self-employed people and should be treated with respect as a Salon Hairstylist would expect to be in your home. For us to be recongized in our profession, we join the Freelance Hair Beauty Federation to show that we are qualified in our chosen field and believe it is the way forward to encourage other mobile hairdressers to become envolved with so they are not completely on their own. Members of the Public would feel safer to know they have qualified and experience hairdressers/beauticians over three years, that they can feel safe and can trust with the knowlegde of the Freelance Hair Beauty Federation ID card as proof of their identity. Also, members have to have Public Liability Insurance as standard, to which many mobiles with less experience fail to adhere. For further information with the FHBF visit their website: www.fhbf.org.co.uk
Image Gallery
Photoshoot
Select Hair was behind the Hairstyles created on the day alongside 'Exquiste Boutique' and 'I do Photography' both based in Norwich.
Collection 1 - 18 Various Hair Up Designs
Over the years, Select Hair has produced various Hair Up Designs from Photoshoots, Weddings, Prom and other Hair Up Designs. Here is a small collection to provide you with a taste of amazing work created with Clients and Models for full hair up, half hair
Hair Braiding
One Hair Braiding Style which had 144 braids done as a Fine/Medium Full Head application.
Mobile Hairdressing Norwich - Select Hair
Hairdressing services offered to you are: Specialist in Hair Extensions (Pre-bond Micro Link & Micro Weft applications). find more out at www.touchlocal.com/5496304
Other Services
Buy Online
video
gallery
special offers
website
twitter
Hair Treatments
Hair Stylist
Hair Cut & Finish
Ladies Hairdressers
Uni-Sex Hairdresser
Customer Loyalty Schemes
Free Samples
Free Quotes
Emergency Call Out
Late Opening
Payment Methods
Cash, Cheque, PayPal, Bank Transfer, Standing Order
Trading Since
2003